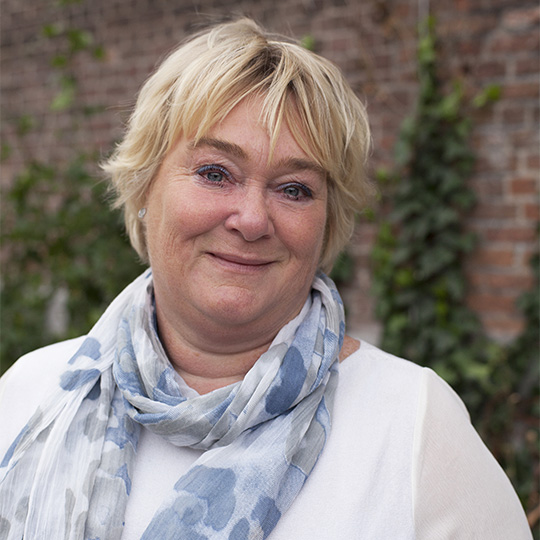 Bianca Klupper
I feel it is important that people feel they are seen and heard, that they know they are being taken seriously. That's why I feel it is so important to be service-oriented.
Bianca is office manager and responsible for the secretarial tasks at ProActief. She has a true hands-on mentality, is honest and decisive.
Bianca is the person to ask if you have any questions about ProActief. She will get back to you with an answer as soon as possible. She also handles the general email correspondence and telephone calls, as well as managing the diaries of her ProActief colleagues and carrying out other management tasks.
Bianca has over 20 years of experience as a secretary and office manager in the for-profit sector.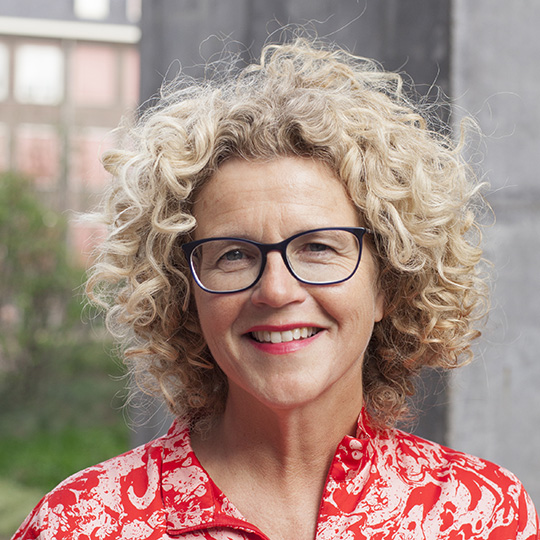 Simone Schulp
It is essential that you take responsibility for your personal and career development if you want to remain employable. This is just one reason why everyone should step back once in a while and take a good look at themselves: is my knowledge up to date? Do I like what I am doing and am I good at it?
Simone knows how to enthuse individual employees and groups and give them support and guidance in finding other work. She works empathetically, is results oriented and has a keen eye for the process of the other party. She works motivationally, with humour and creativity.
Simone has wide experience in managing sickness absence, mobility, careers guidance and reintegration, coaching and counselling.
She studied French language and literature at the UvA and went on to work in the tourism sector before becoming a trainer in communication and personnel management.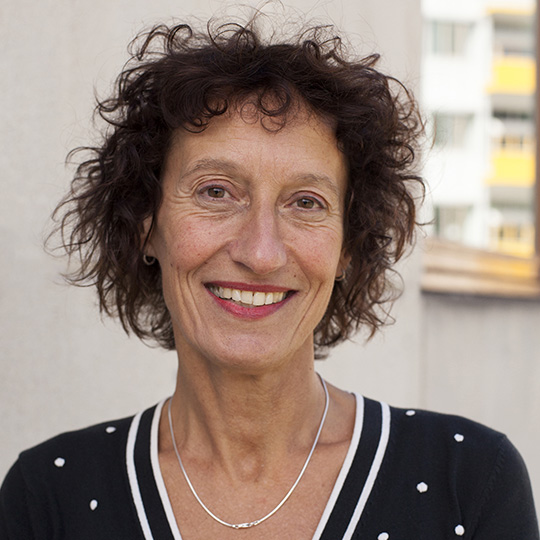 Annemarie Dooijes
In my work I help people to rediscover their strengths and passions and to see how they can use these in their own way to move forwards and achieve their goals. I offer something firm to hold on to and provide perspective, and am not afraid of confrontation if it helps the process.
Annemarie focuses on career coaching, outplacement guidance and personal coaching. Her approach is characterised by trust, humour, putting things into perspective, aiming for results, engagement, and revealing the common thread by bringing order to ideas and thoughts.
In the words of one candidate: "She provides space and a safe place for people to open up and discover or rediscover their potential."
Annemarie has considerable experience as a careers adviser and coaches in both the for-profit and non-profit sectors. She has also undergone a wide range of training in this area. Thanks to her background in recruitment and selection, she is well able to help candidates in their search for new employment.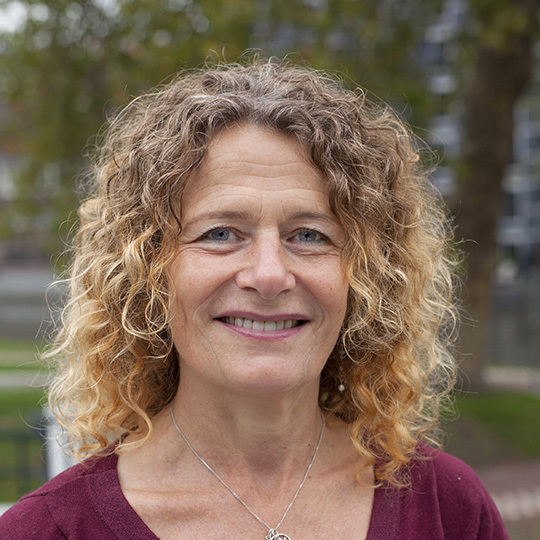 Channah van Dootingh
'Everyone happy and balanced, in their professional as well as their private lives.' And 'Feel the fear and do it anyway', those are Channah's mission and motto.
Channah has more than 15 years' experience as careers adviser, coach and trainer, the last nine years of which were spent working in the world of academia (VU, UvA and various Dutch research institutions).
Her specialism is helping PhDs who want to know how to make a successful career move. In a pragmatic and resolute manner, she enables you to get more insight into yourself (for example, your personality characteristics, skills, career values and ambitions). This insight helps you to make an informed choice for a job that really suits you. She also teaches you how to present yourself so that you stand out from the rest, and have a real chance of getting that job of your dreams. Her approach is sometimes confrontational, always committed, and her sharp analyses always set you on the right track.
Her mission and motto are also expressed in her other job as Stress Relief trainer and yoga teacher.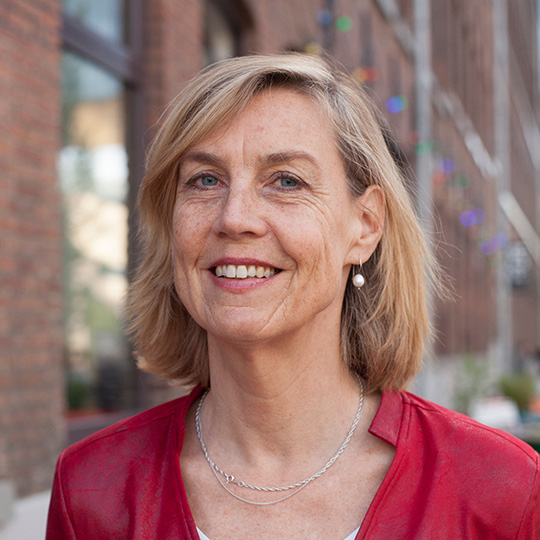 Marjolein Niehe
Everyone has something that they are good at. My passion is getting people to discover, or rediscover, this power in themselves and to use it in their work. This can be difficult to do on your own, so my eye and ear for detail can be a good tool to help you.
Marjolein is a good listener and can clearly put her observations into words. She has a good sense of humour and is results-oriented. Her calm manner and genuine interest enable her to quickly win the confidence of her clients and cut to the core of the issue. Clients always leave with more energy than they came with, whether they came for a group training or a personal consultation.
Marjolein focuses on coaching and career programmes. She also gives training in management for beginners and sustainable employability.
Marjolein has a great deal of experience in the professional service sector and the non-profit sector, both in the role of manager and as careers coach and trainer. She studied cultural anthropology at the UvA and has taken many courses in training and coaching.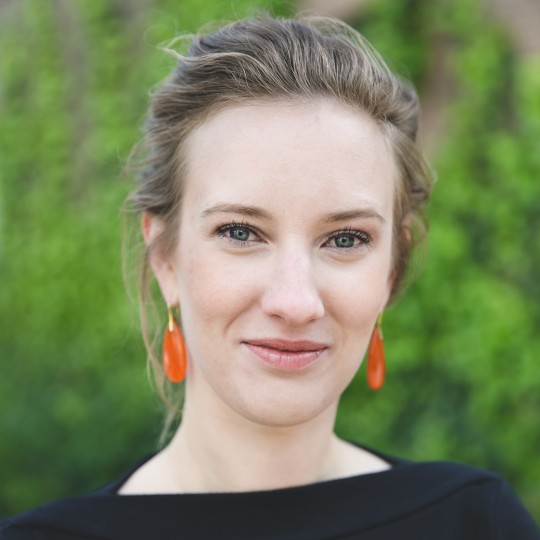 Sylvia Klootwijk
Self-determination and taking responsibility in your career leads to action. I help you to give shape to these actions by asking questions and making connections. I use my broad knowledge of psychology and communication in my personal approach to enable you to reach your goals.
Sylvia is an industrial and organisational psychologist. She believes that every day you can make conscious choices that bring you closer to achieving your goal, enable you to experience pleasure in your work and create peace in your mind – building self-confidence, working on self-awareness and making concrete and achievable steps in that process. Sylvia uses a targeted approach to take you through this process and is able to formulate things sharply and clearly. She has a good knowledge of the labour market, also from 'the other side of the table', and has experience in both the commercial and the public sector.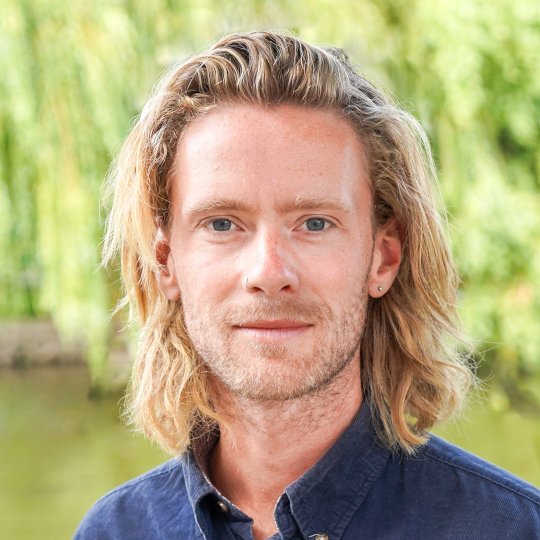 Rik de Graaf
I reflect on life as if it's a path, with many possible directions and diversions. Your career is part of that; which road do you take, what do you dream off and what is possible in reality? I'd like to join you on this path for just a brief moment, to guide you to re-shaping and entering your next adventure.
Rik is a career coach and trainer. With his open attitude and sincere interest, everybody immediately feels seen and heard by him. He likes to dive deep, thanks to his sharp analyses and reflective questions. On the other hand he brings lightness with his enthusiasm, humor and positive energy. Rik enjoys working with images and metaphors, in order to get a clearer picture of the situation. That's the starting point for defining the road ahead, to meaningful work and a fitting job.